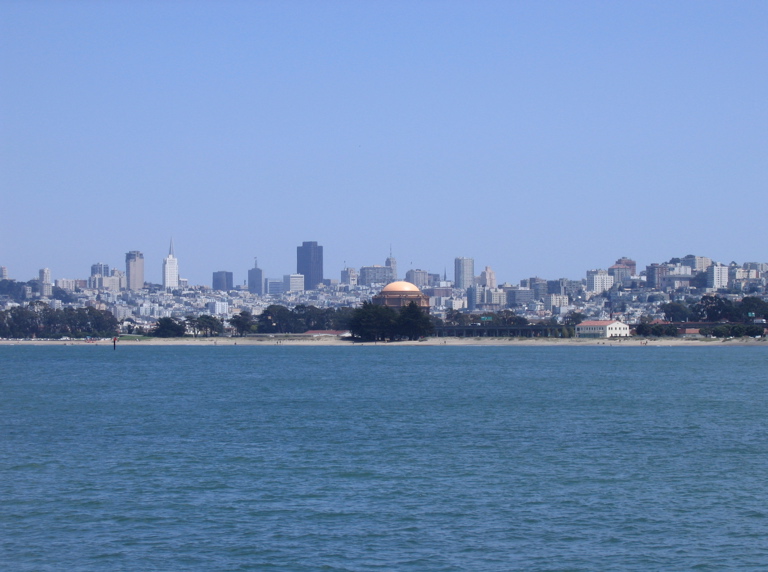 Welcome to 49 Mile Drive. This site is about events, neighborhoods, parks and streets in San Francisco, but it is by no means comprehensive. The Web offers a number of sources of information on points of interest, lodging and other events, some of which are on our Sites We Like page.
Our perspective is that of an urban commuter, by bicycle and streetcar, and weekend wanderer, by motorcycle and automobile. This site is centered on San Francisco but also touches on Central California locations from the Wine Country to Big Sur, and from Sacramento to San Jose. Our original stories and pictures are taken coastwise between San Francisco and the Monterey Peninsula.
Changes to this page are driven by local events, but a blog with more frequent updates can be found at my 7x7 heaven.




Current events [
Building a new transit center [
Our 7x7 heaven [
Next MUNI [
SFStation [
The Bay Lights [
The Exploratorium [
Crissy Field[
] Coming events
] Saturday, February 20, 2016: Chinese New Year Festival and Parade
] May 15-22, 2016: Amgen Tour of California
] February 9, 2013: America's Cup
] April 14-17, 2016: Subaru Sea Otter Classic
] March 23-24, 2016: Google Cloud Platform User Conference
] Sites We Like
] contact